I solved this by simply adding 3 more IRF's in parallel. And Arduino doesn't have high-voltage tolerant output pins. I looked at the spec for a the IRF, and it looks like it needs 10V to switch it on. Do you do what I did and turn the power on and off really fast? Here is the part of the code where the delay is not working, I set it up to eliminate any outside factors: Something rated V and A and with logic-level drive would be much more useful to you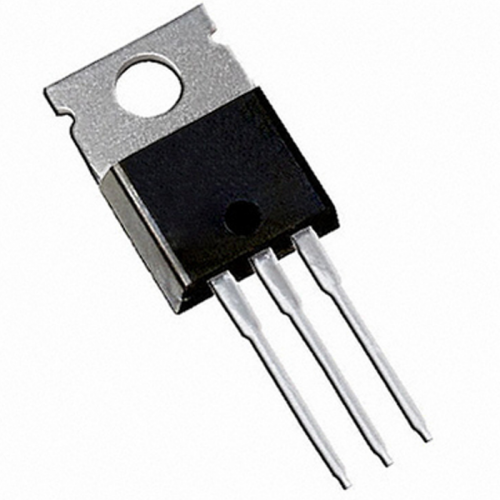 | | |
| --- | --- |
| Uploader: | Kajikazahn |
| Date Added: | 4 June 2017 |
| File Size: | 25.10 Mb |
| Operating Systems: | Windows NT/2000/XP/2003/2003/7/8/10 MacOS 10/X |
| Downloads: | 53015 |
| Price: | Free* [*Free Regsitration Required] |
IRF840, SiHF840 product information
Also, I have no idea how to properly use a PNP transistor, I attempted to run the 12V through the PNP and use the Arduino's 5V to turn it off an on, however this did not seem to work and I ran into all kinds of crazy issues such as power seeming to run back through the gate from the collector. Here is the part of the code where the delay is not working, I set it up to eliminate any outside factors: Another problem you have is that the IRF has an enormous Ron of 0.
The water pump is rated at 12V and 2. So my next question is what is the proper method for giving a motor more and less power? Have you got a potentiometer to hand, maybe 1K? I've attached an actual picture of what I'm working with.
You might need something to increase the gate voltage for lower internal resistance. I didn't have any luck with the transistors that got from Radio Shack, I actually just ended up getting the original IRFs that I had to work by mozfet 4 in parallel to prevent them from overheating. Perhaps I should post this in a separate topic, but it is a continuation of the project addressed above and may relate to the way that I am using power.
I looked at the spec for a the IRF, and it looks like it needs 10V to switch it on. Do you do what I did and turn the power on and off really fast?
I'd suggest a 1K from 12V to a capacitor to ground. You simply need to drive its gate from a NPN transistor with pull-up to 12V – however the pump might be putting spikes onto the 12V rail which might be an issue. Once I did these things, the resistance seemed to drop to zero when I applied 5V to the gate. My problem is that it never seems to be in an off state, as soon as I connect the power, the pump turns on and the MOSFET gets really hot.
The last problem that I had was that the thing would overheat pretty bad after a just a few moments of the motor being on.
IRF MOSFET Datasheet pdf – Equivalent. Cross Reference Search
This apparently produces a 1V signal. Tying the gate to the source with a high value resistor is a good plan as people have mentioned, such as 1Mohm, so that its safely off until setup has run. You alo need to check the data sheet to see how well it performs with only 5v on the gate. When I first heard of MOSFETs and saw some pictures, I said there is no way they can carry the load that they are rated at, it takes thick wire to carry significant amounts of power, not these tiny little pins Also of note is that the delay function seems to work just fine if I remove the PWM pin so that ird840 is not connected to anything.
I found that "analogWrite 9, " worked better. If not, what do mosfe do, and again, what are the proper components to use?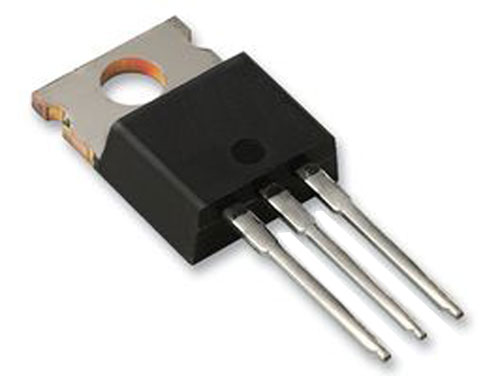 Then try supplying the NPN base from the arduino pin. I'm having some very weird issues with using PWM analogWrite and the delay function. Here are some examples, to illustrate what is available http: Use Google Search box in upper right side of this page.
Trouble with MOSFET
Both lowered resistance, but still kept maybe 2k ohms. I went to Radio Shack today and picked up a few things that I thought would be helpful and help get me ahead of where I was yesterday: Remember MOSFETS have an effectively infinite input resistance so if the gate is left floating it will pick whatever ions are floating around in the air, respond to any slight leakage currents that might be present.
This is the source code that I used: If so, what are proper components to use? Something rated V and A and with logic-level drive would be much more useful to you And Arduino doesn't have high-voltage tolerant output pins.
I thought I'd post an update since everyone was so helpful.